Let your jewellery dreams run wild at Fine & Wine with FinerRings. Our trained team will walk you through the basics of jewellery making from the ground up, no experience needed.
We have three class types available, Stamp, Staples and Pearls. Each one focusing on a different style of jewelery making with a different set of skills.  Head home with the beautiful pieces you hand made at the end of you class!
This is a licensed event. Ages 16 and below are welcome if accompanied by a parent/guardian.

Learn about jewellery materials and crafting techniques.

Create your own personalised jewellery by hand that'll last you for years.
Enjoy food and wine from local Australian businesses.

Bring your friends and family for a night you won't forget.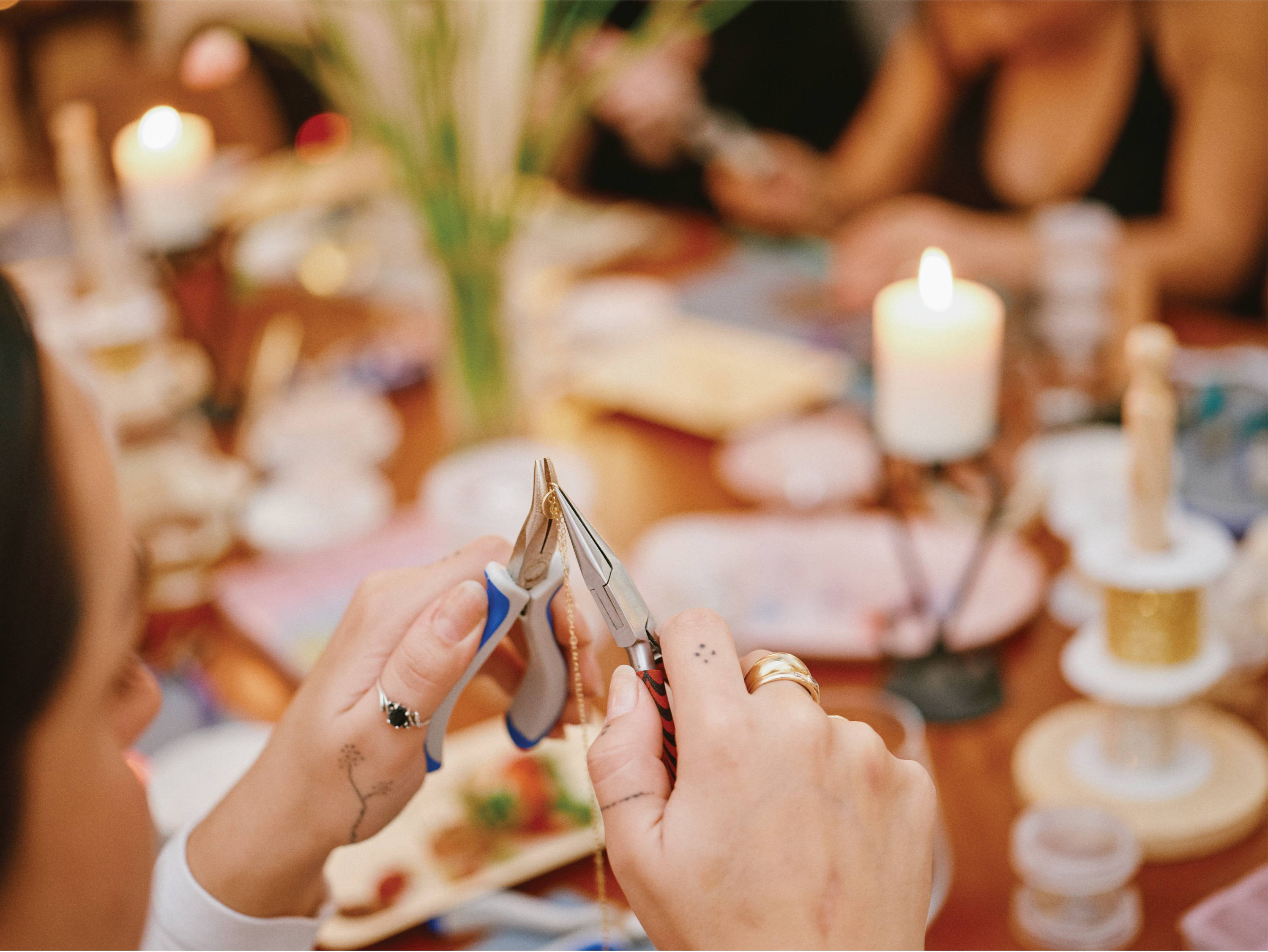 Our Pearl class is a tutorial in all things pearly, head home with beautiful pearly pieces that will last you a lifetime!
BOOKING: February 16th, March 30th, May 11th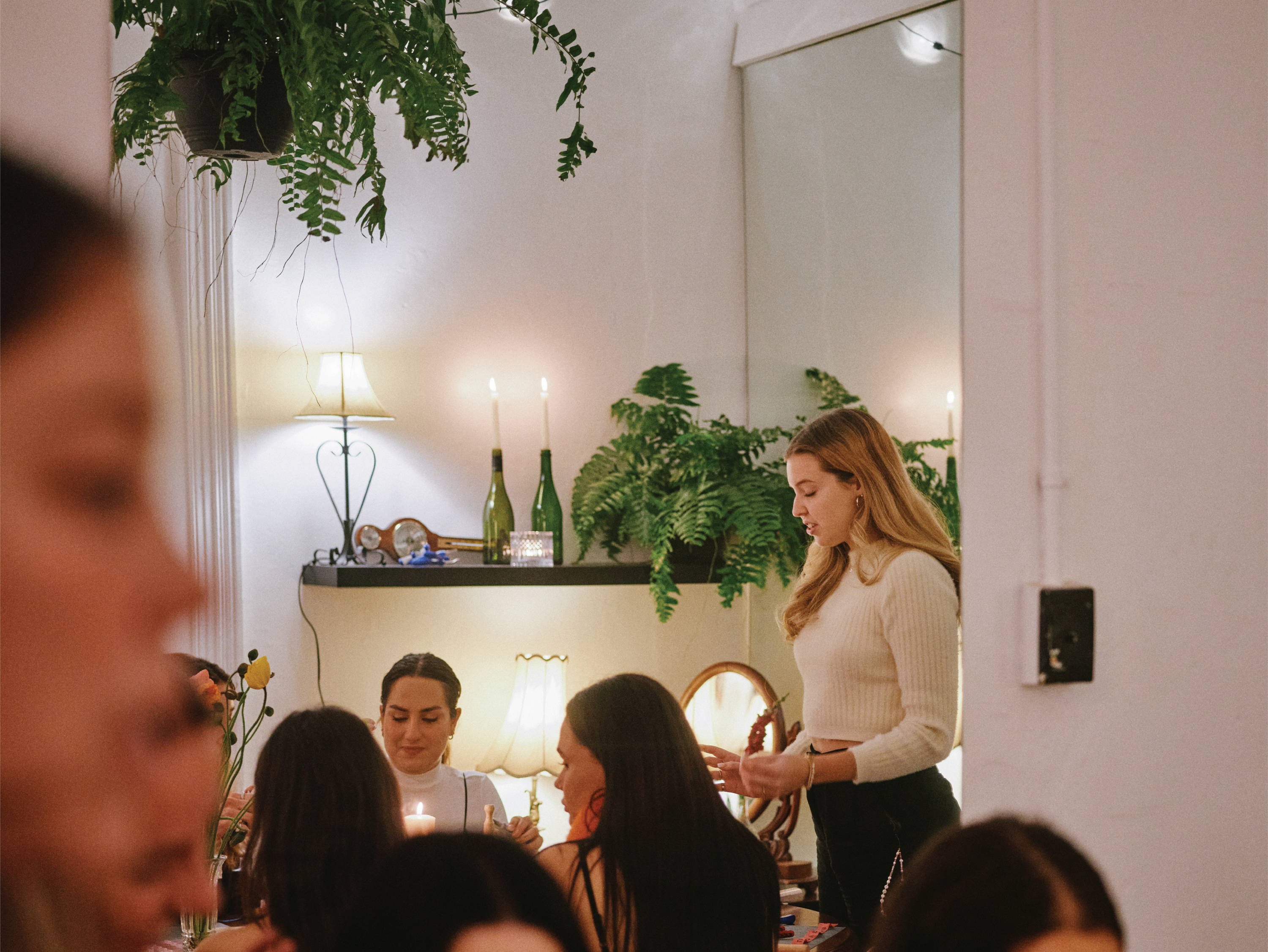 In our Staples Class you will learn to make our fave jewellery pieces that we are sure will form your FinerRings staples rotation!
BOOKING: March 2nd, April 13th, May 25th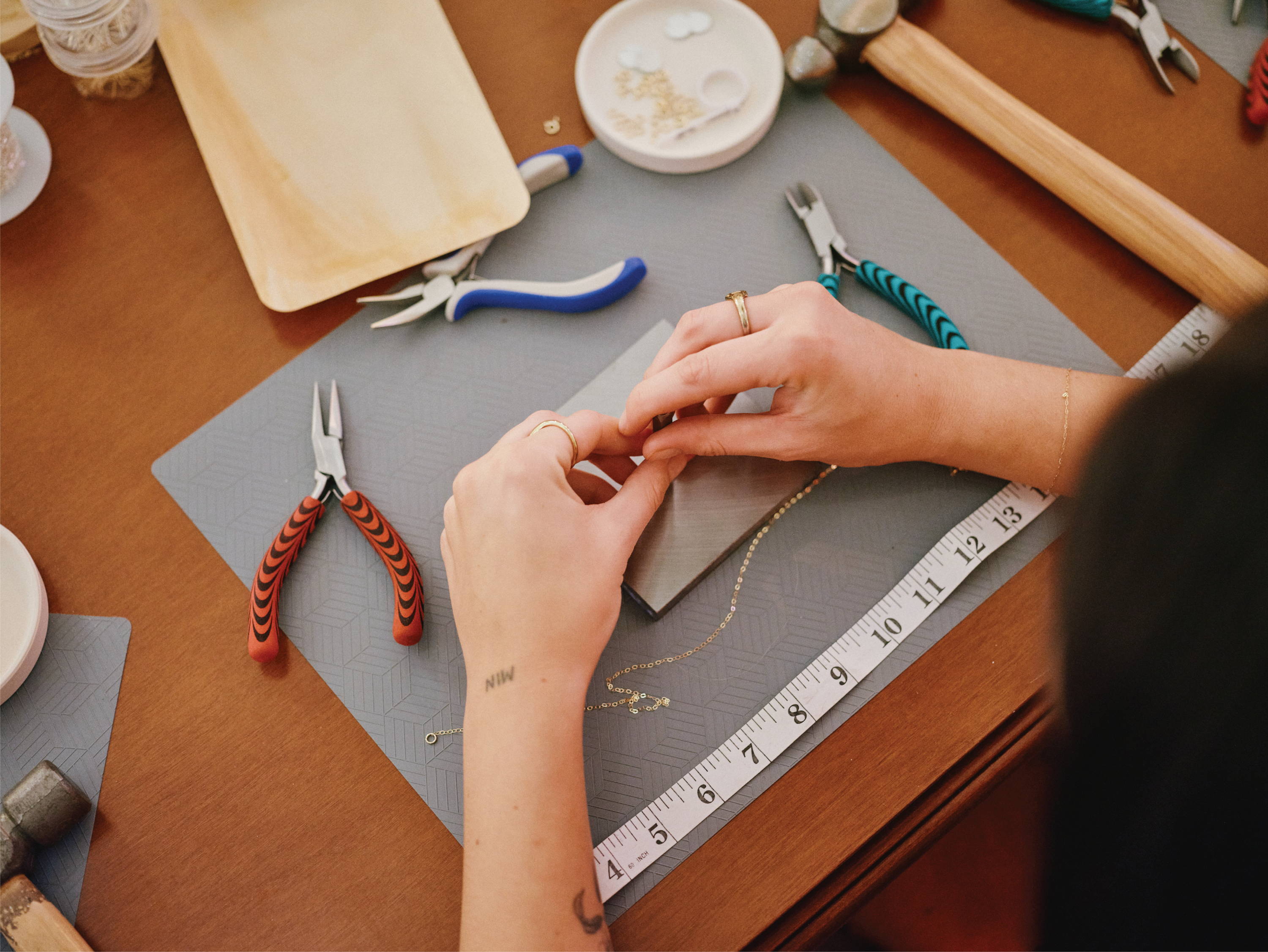 Our Stamping class is perfect for those who love a bit of personalisation! We will walk you through how to customise the perfect pieces that will compliment any outfit.
BOOKING: February 2nd, March 16th, April 27th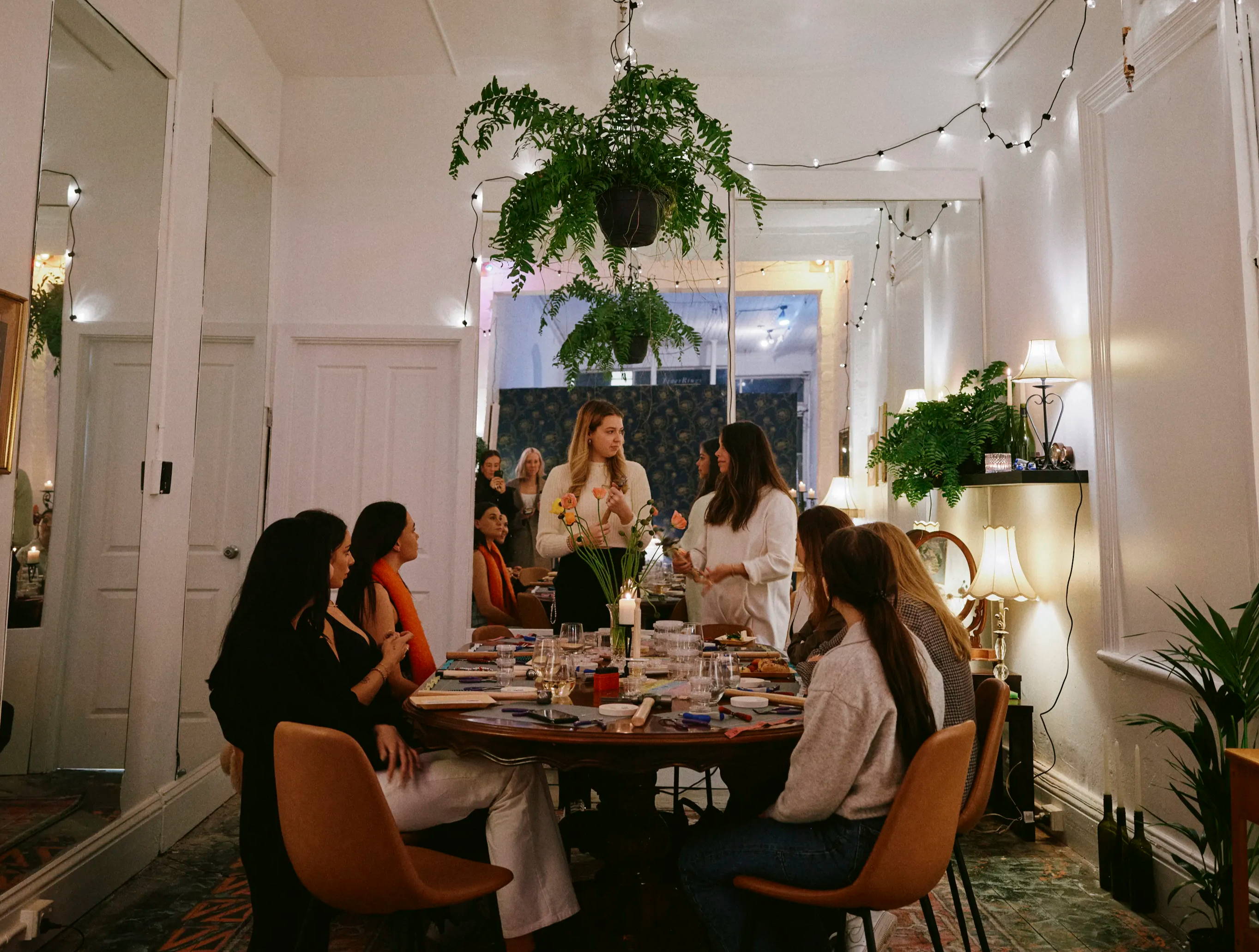 We are more than happy to provide private classes for all types of events.
This could be anything from hens nights to corporate parties, family functions or birthdays.
"Great way to meet new people and learn a great skill! Loved the set up, felt right at home. Love your work FinerRings team!"
"Drinking wine and making jewellery in a creative and fun space, ideal night out! Absolutely love my beaded pieces"
"Fine & Wine was a great night, the staff were very helpful and I loved the pieces we made! Highly recommend, perfect for a night out with your girlfriends."